At the STORM Lab, we strive to enable earlier diagnosis, wider screening and more effective treatment for life-threatening diseases such as cancer. We do so by creating affordable and intelligent robotic solutions that can improve the quality of life for people undergoing flexible endoscopy and laparoscopic surgery in settings with limited access to healthcare infrastructures.
The research focus of the STORM Lab spans several fields of surgical robotics, with particular focus on medical capsule robots, robotic endoscopy, soft surgical robots, affordable medical devices and autonomy in robotic surgery. We cover the full spectrum of surgical robotic research, from basic hypothesis-driven scientific investigation, to translational approaches toward first-in-human trials.
Our Expertise
Magnetic fields offer the possibility of manipulating objects from afar and are safe for medical applications, as they penetrate human tissue without any harm to the patient. At the STORM Lab, we leverage magnetic manipulation to enable tiny medical instruments to reach deep within the human body to diagnose and treat life-threatening diseases, while minimising the invasiveness of the procedure and the risk to the patient.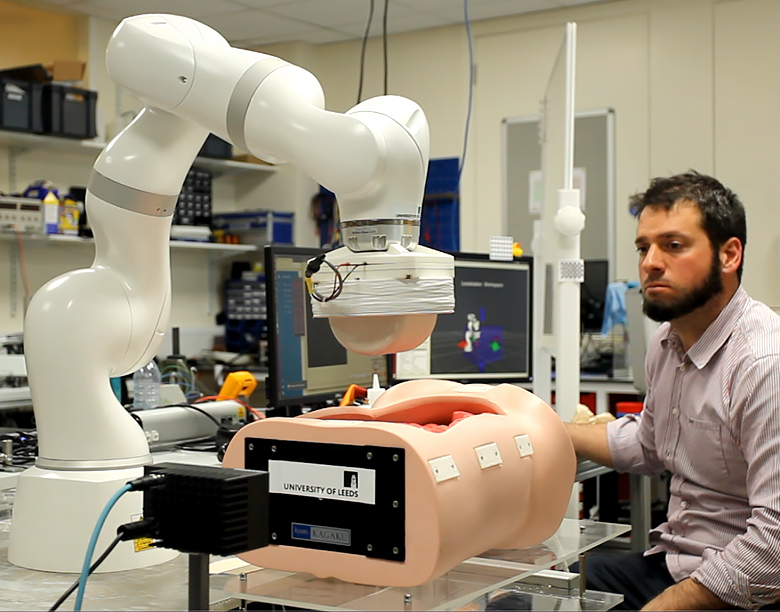 Knowledge of position and orientation of medical instruments manipulated via magnetic fields inside the patient's body is crucial for their intelligent control and reliable operation. At the STORM Lab, we are interested in real-time localization techniques for magnetic payloads that are compatible with magnetic manipulation and can be adopted in clinical practice.
Soft robots are increasingly common due to their inherent safety when interacting with people and their potentialto be fabricated at a low cost. At the STORM Lab, we are exploring pneumatic, hydraulic and magnetic soft robots to provide minimally invasive access to specific surgical sites via complex winding pathways. We are particularly interested in affordable designs to enable cancer screening in low-resources settings being performed by personnel without a specialist medical training.